When I tried to access a network share on a Windows 2008 server locally (!) today using a DNS alias I configured, I got System error 5 has occurred. Access is denied (Systemfehler 5 aufgetreten. Zugriff verweigert in German):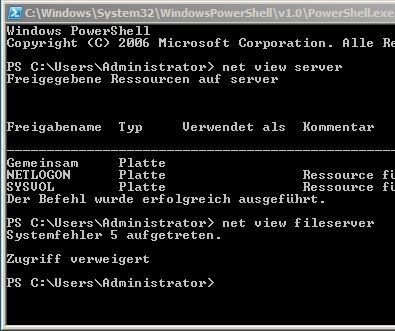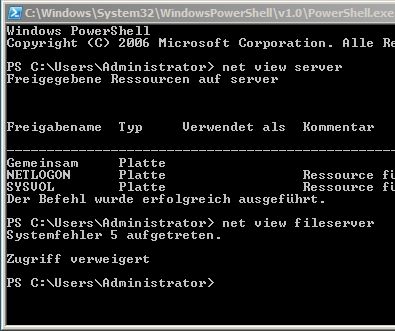 As you see in the screenshot, the shares are enumerated correctly when using the server's computer name (server), but access is denied when using the alias name (fileserver). However, from a client machine running Windows 7, I was able to enumerate the shares both using server and fileserver.
I found the solution to this problem in Microsoft's Knowledge Base: Error message when you try to access a server locally by using its FQDN or its CNAME alias after you install Windows Server 2003 Service Pack 1: "Access denied" or "No network provider accepted the given network path":
Add the FQDN (!) of the server's alias (e.g. fileserver.domain.local) to the value of the registry key BackConnectionHostNames under HKEY_LOCAL_MACHINE\SYSTEM\CurrentControlSet\Control\Lsa\MSV1_0.
In my case, the share was accessible instantly (without restarting the server).