If you want to change the Permalink structure of your WordPress site under Settings -> Permalinks, e.g. from Day and name to only Post name, you should prevent the old links from resulting in a 404 page and instead redirect them to the new URLs. If you don't preserve the old links, search results e.g. from Google may link to not existing pages and your visitors will almost always leave your site instantly.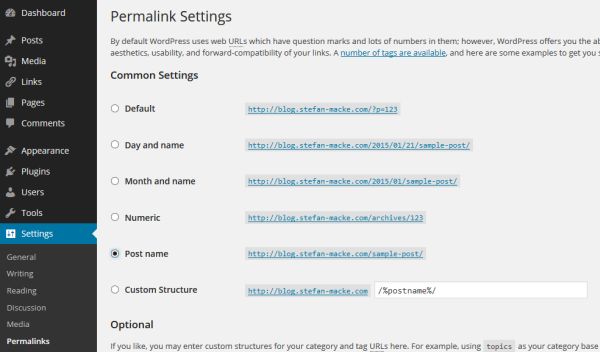 The solution to this problem is the WordPress plugin Safe Redirect Manager, in which you can configure 301 redirects with Regular Expressions. Simply install the plugin and configure a redirect from /[0-9]+/[0-9]+/[0-9]+/(.*)/ to /$1/ under Tools -> Safe Redirect Manager.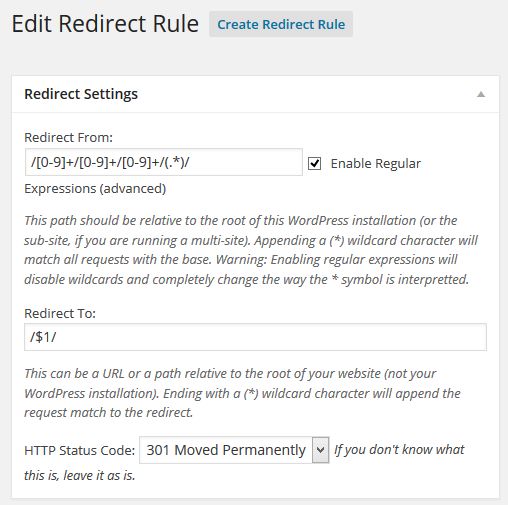 This will redirect a post like /2015/01/21/my-blog-entry/ to /my-blog-entry/ Over time, search engines will update their links to the new URLs. Until then, your WordPress site will be reachable via the old links.